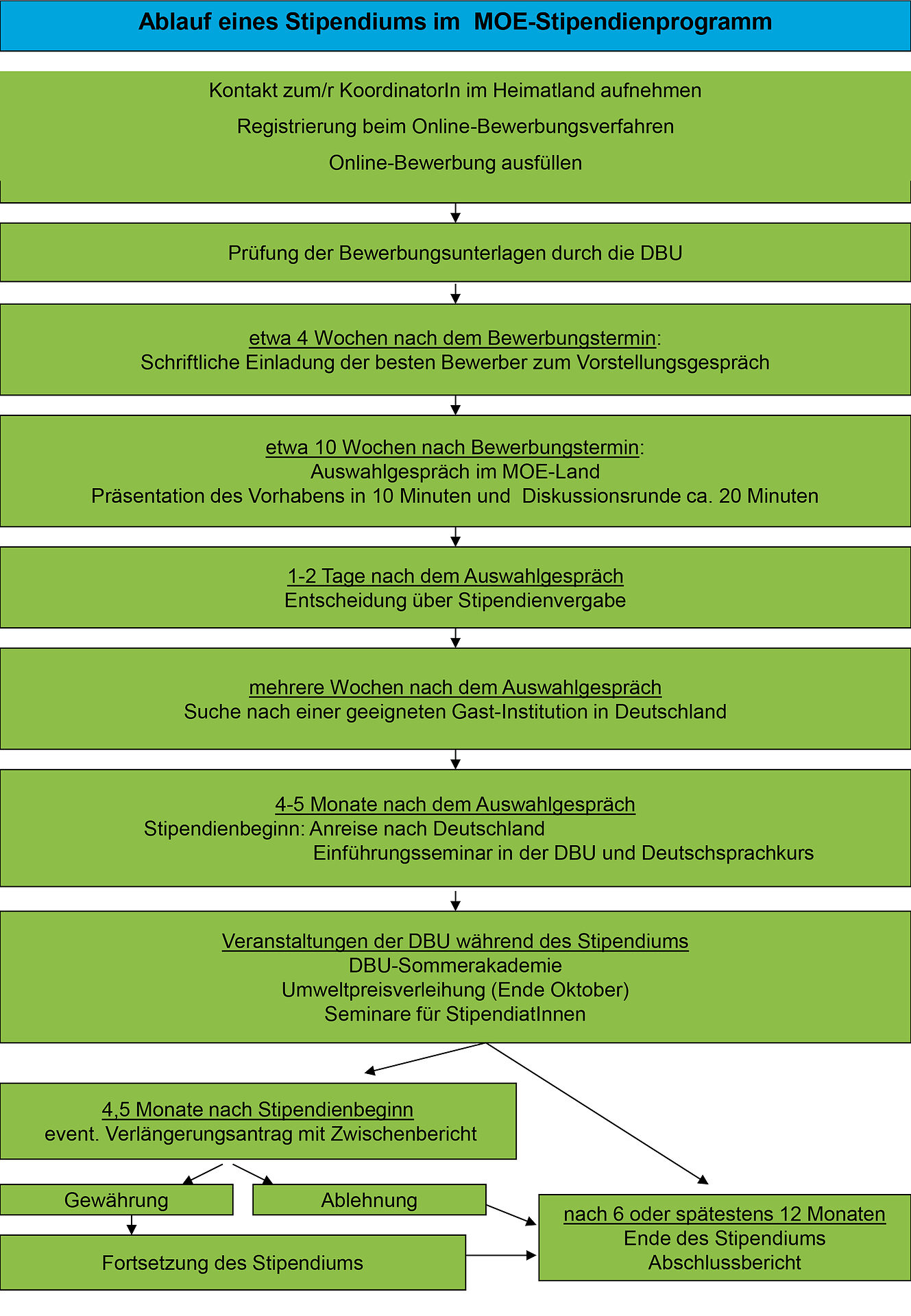 Formal requirements for your application:
Nationality of one of the mentioned CEE countries
Permanent residence in one of the aforementioned CEE countries at the time of application (no application possible if you are studying or working in Germany at the time of application)
above-average (good to very good) university degree from one of the above-mentioned CEE countries (Master's degree, Magister, Diplom)
all specialties are admitted
At the time of application, the degree must not have been awarded more than five years previously
Proposal for an environmentally relevant and practical topic; see FAQs for outline.
Sufficient knowledge of German; must be proven to the host institution at the beginning of the stay.
Application and selection interview take place in German or English
we prefer to sponsor people who have not previously been to Germany for study purposes
a Master's/Magister/PhD program in Germany is not supported
Doctoral students are admitted as long as the doctorate is not completed during the fellowship
DBU can assist in finding a host institution. Personal initiative on the part of the applicants is welcomed. The host may still be determined after the Fellowship has been approved.
You meet our requirements and would like to apply for a fellowship? Please register for your online application on the country-specific pages. Annual application deadlines vary from country to country.
For your online application you need the following documents in German or English:
Resume
Description of a current topic related to environmental protection and nature conservation, which you would like to work on in Germany and which is of interest in your home country, in the EU or globally; for the outline see our FAQs
Copies of university certificates (Master, Magister, Diplom, Bachelor)
written statement of a university teacher from the home country; or alternatively of a supervisor
Confirmation of German and/ or English language skills (if available)
Incomplete applications will be rejected.
You can find the most frequently asked questions in our FAQs. For further questions, please contact the DBU, country coordinator or the alumni association in your home country.
The diagram shows the process of a successful application and fellowship in Germany. The selection of the best is made twice a year. The 6- to 12-month fellowship in Germany begins approximately six months after the selection interview.
Request promotion