DBU Center for Environmental Communication
Environmental protection needs innovations. But what good are new solutions if no one finds out about them? This is where the DBU Center for Environmental Communication, founded by the German Federal Foundation for the Environment, comes in:
We support the implementation of innovations in environmental protection through target group-specific communication.
We have a broad knowledge of environmental issues and are qualified in specialized public relations work.
Experienced and competent, we accompany environmental projects or carry them out ourselves.
Attractive event and exhibition rooms allow environment-related meetings and congresses with up to 199 people. From us you will receive all services from renting our rooms to "full service" for events.
The ZUK received the EVVC Award for Corporate Social Responsibility & Ecology. Please read the entire [+] press article.
The conference center
Many conferences, events, seminars and meetings in the past have proven it: the ZUK offers a very pleasant and concentrated working atmosphere, paired with the professional framework of an ecological conference center … so that you can keep your head clear for environmental concerns of all kinds.
Conference room
With an area of 300 sqm and a ceiling height of 6 m, the large conference room offers plenty of space and freedom for successful events. The transparent roof enables meeting conditions with pleasant daylight. Up to 199 people can be accommodated here. The conference room can be divided into three separate rooms and seated differently depending on the number of conference participants.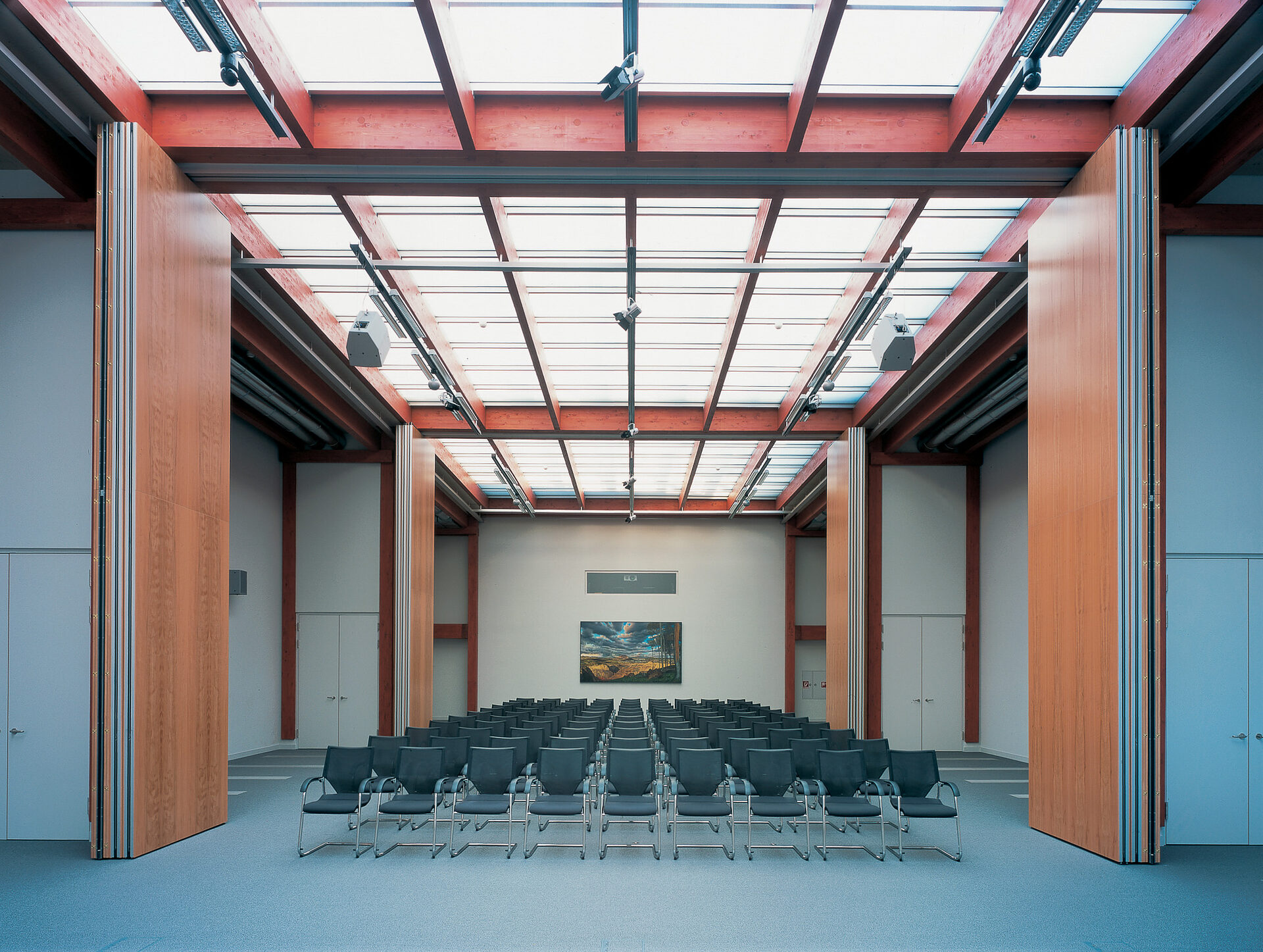 Catering
Lunch and coffee break – two particularly epicurean and communicative aspects of conferences. Our catering partner will provide you with a tasty and nutritionally conscious offer for the catering of your guests. Food is served in the gallery, in good weather also on the terrace.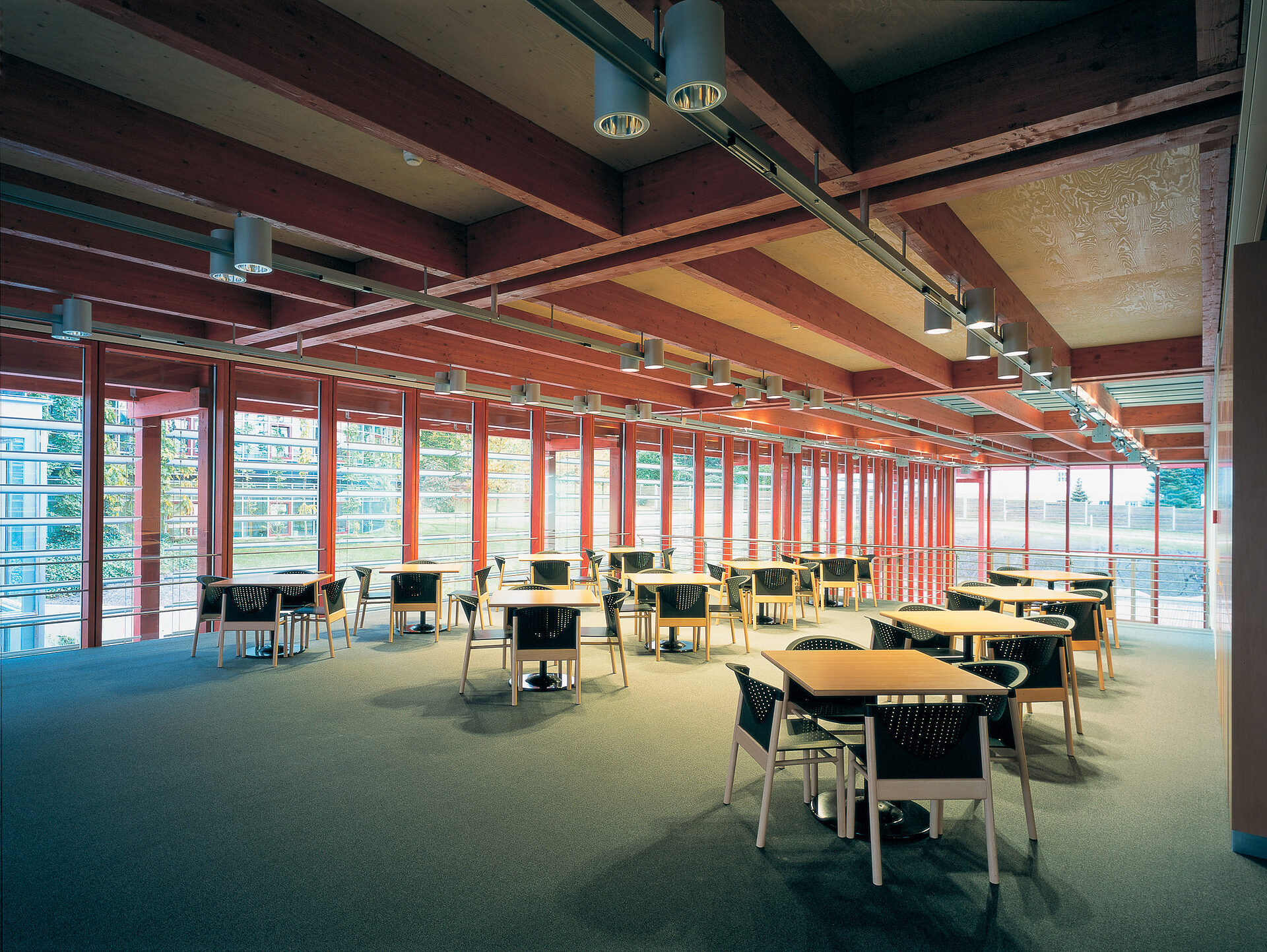 Service
You want more than the usual meeting schedule? Ask us, we will be happy to advise you on hotel reservations, cultural and/or social programs.
Architecture
High ecological and architectural standards characterize the DBU Center for Environmental Communication, inaugurated in 2002 – your conference center in a green setting. Particularly innovative: the wooden skeleton construction and the completely newly developed membrane roof.
Construction features
Underfloor heating, which uses groundwater for cooling in the summer, and a combined heat and power plant are further building ecology features of the building. In addition to offices for ZUK staff, the 3,000-square-foot building has a divisible 300-square-foot conference room and a large foyer that serves as an exhibition space.
Relaxed atmosphere
A nearby park and an artificially created water area provide a relaxed meeting atmosphere. Exactly the right environment to learn about environmental innovations in a lecture and in conversation.